Roll over image to zoom in
Click to open expanded view
MEIZU EP15 BLUETOOTH HIFI SPORTS EARBUDS GREEN
Call for Price
MEIZU EP15 BLUETOOTH HIFI SPORTS EARBUDS GREEN
Out of stock
MEIZU EP15 BLUETOOTH HIFI SPORTS EARBUDS GREEN
The Meizu Ep51 Bluetooth Hifi Sports Earbuds comes with an ergonomic design that consists of earbud tips, ultra-soft, very comfortable to wear.
Meizu Ep51 Bluetooth Hifi Sports Earbuds – SPECIFICATIONS
Wireless Earbuds
Model

Meizu Ep51 Bluetooth Hifi Sports Earbuds

Released

Frequency Range

Headset Weight

Water Resistant
Color: black & red, white
The new pure white design is accented with silver magnetic metal plates, offering another option besides the intense combination of black & red.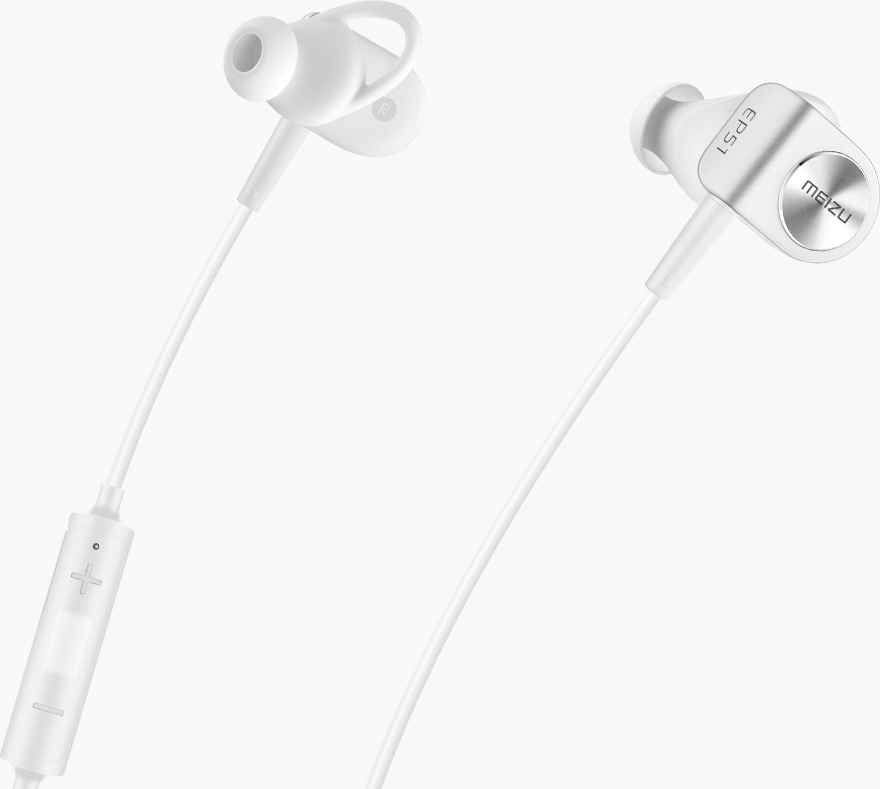 Anti-yellowing level 4.5 ensures lasting brightness
Unlike normal earphones that yellow gradually with use, the white EP51 earphones maintain their brightness thanks to the latest polyether-type TPU material, which is strongly resistant to UV, yellowing, and stains, and is outstandingly soft (*level 5 is the best out of level 1-5).
Light as a coin
The balance between technology and experience is critical for sports earphones. EP51 can be divided into three materials: silicone, ultra-light plastic, and aviation-grade aluminum. These lighten each earphone to the weight of a small coin. Wearing such light earphones guarantees unprecedented comfort.
Nano-coating protects earphones from sweat
The waterproof nano-coating and special waterproof design protect EP51 from water and sweat, which tend to corrode earphones, so you can enjoy your favorite tunes worry-free.
* For your safety, avoid outdoor sports on rainy days.
Passionate colors
The black & red combination accented by silver metal plates is lively and intense. The one-piece body is made of ultra-light aviation-grade aluminum processed by CNC and then a hardening process to ensure durability.
More than just background music
You need strong rhythm, beats, and passion. EP51 integrates HiFi micro-speakers, a unique audio cavity structure and DSP digital signal processing technology, which delivers stable bass, clear middle, and broad treble. In addition to precision music playback music, the earphones deliver a wide field of sound with constant power and energy. Moreover, the Apt-X digital audio compression algorithm improves acoustic performance and maximizes the listening experience.
* Apt-X needs players that support this technology.
Magnetic design, easy-to-wear
Thanks to the magnetic design, you can easily wear the earphones on your neck as a stylish accessory when you're not using them. The antiallergic and anti-drop silicon ear tips have four size options and are ergonomic and comfortable to wear.
Robust and resilient
The high-intensity KEVLAR material improves the tensile strength of EP51. The OFC high-purity cable cores feature outstanding conductivity and are wrapped by soft and skin friendly TPE material. The omni-directional high-sensitivity microphone ensures smooth and clear communication. The wire control is compatible with Android and OS systems.
Full recharging in 2 hours, 15 days' standby
EP51 can be fully recharged in two hours. Based on lower-power micro-power technology, the battery can power talk time or music play for six hours.
SECIFICATIONS
16*23*25mm
16Ω
ϕ2.0mm
88dB
15.3g
10mW
Black-red
10m
ϕ8.6mm
At least 6 hours
20Hz~20KHz
1.5~2h
550mm
Three-button type
Bluetooth4.0+EDR
-42dB